OUR BESTSELLER IS BACK IN STOCK - ORDER NOW 15% OFF FOR A LIMITED TIME
Supports Metabolism + Stimulates Digestion

Available in 3 flavors: Chai, Unsweetened Chai & Pumpkin Spice


70 Calories, ZERO Sugars + Caffeine FREE

Intermittent Fasting Friendly

Gluten-FREE, Paleo + Keto Friendly
30-Day Money-Back Guaranteed
Get 15% Off Now With Code: MINDBODYGREEN15
Manufactured in a USA GMP certified facility + 3rd party tested.
Developed + formulated by a double-board certifiedphysician
Made in the USA and shipped from our Utah based warehouse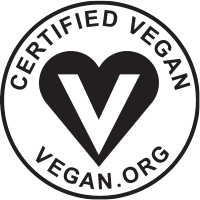 Our products received official organic certification by USDA
We've built a strict quality control system to make sure all ingredients are of the highest quality.
Cinnamon is high in fiber. The spice can therefore help reduce food cravings by promoting a feeling
of satiety and fullness. Cinnamon
can also boost metabolism.
Nutmeg has a carminative effect on the digestive system, which helps in relieving the discomfort caused due
to bloating, constipation nutmeg helps in secretion of digestive enzymes that improve metabolism.
Cloves contain compounds that help to relax the lining of the gastrointestinal tract.
A natural anti microbial spice that may help regulate bad bacteria in the gut.

A powerful anti-inflammatory root that helps stimulate digestions, ease arthritis, it may help reduce
oxidative stress which is thE result of having an excess amount of free radicals in the body

30 Servings per container + formulated with zero sugars or caffeine - availabe in 2 delicious flavors
Also available in a limited edition Pumpkin Chai Latte Flavor! Filled
with natural spices perfect for the fall + winter months.
" Such a Nice Way to Begin My Day"
"Just a quick note to say that I tried your chai latte for the first time this morning. It was delicious and I was pleased that I did not experience any jitters. I am usually quite sensitive to caffeine so I was a bit concerned when I read the label. It was a actually a very nice way to begin my day." - V.G.
"Thank you so much for making your Chai Tea. My mom came over this weekend and I made her a cup. She looked at me and said, 'this is literally the best Chai tea I've ever had. Where did you get this stuff?' I'm now placing my third order. Keep doing what you're doing! It's impacting lives." - Sarah H.
Wanted to say I'm loving the Chai (first timer), thank you! You sometimes talk about using "half a scoop", which I thought was silly. But now that I've tried it, it's so strong/good, and I was thinking today - I just need a half scoop in this :) I guess little goes a long way! Thanks again for this great product!" - K.M. 47
Other Chai Latte You May Like...
Get 15% off with code: MINDBODYGREEN15
BACK IN STOCK - ORDER NOW BEFORE IT SELLS OUT AGAIN.