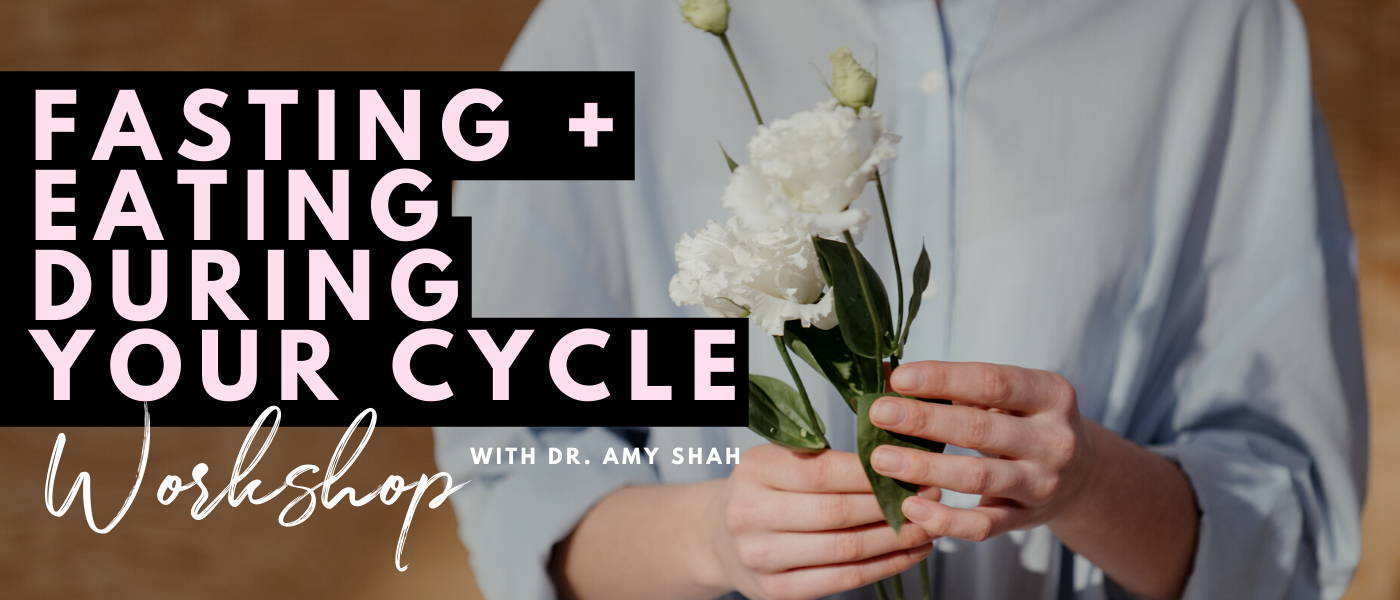 Do you feel bloated, moody and that your period drains you every 30 days? You can take control and optimize your hormones through fasting, eating + learning HOW to work with hormonal fluctuations.
Join me, Dr. Amy Shah, MARCH 8th @ 4pm PST
The optimal TIMES to fast + HOW to break your fast
When you should be scheduling your most difficult tasks
Integrate different workouts on certain days for the best FAT BURNING results.
HOW to choose the rights foods that work best for your metabolism during your cycle.
What to do if you have an irregular cycle, are on birth control or experiencing perimenopause + menopause
THIS MASTERCLASS IS SCHEDULED FOR MARCH 8TH @ 4PM PST
Upon signing up you will receive the webinar sign up link a few days before the event.
Can't make it? Not to worry, I will send you a recording of the webinar.
Don't miss out on my most popular topic + take advantage of this comprehensive webinar today.