✦

Our Cyber Monday SALE is LIVE!

✦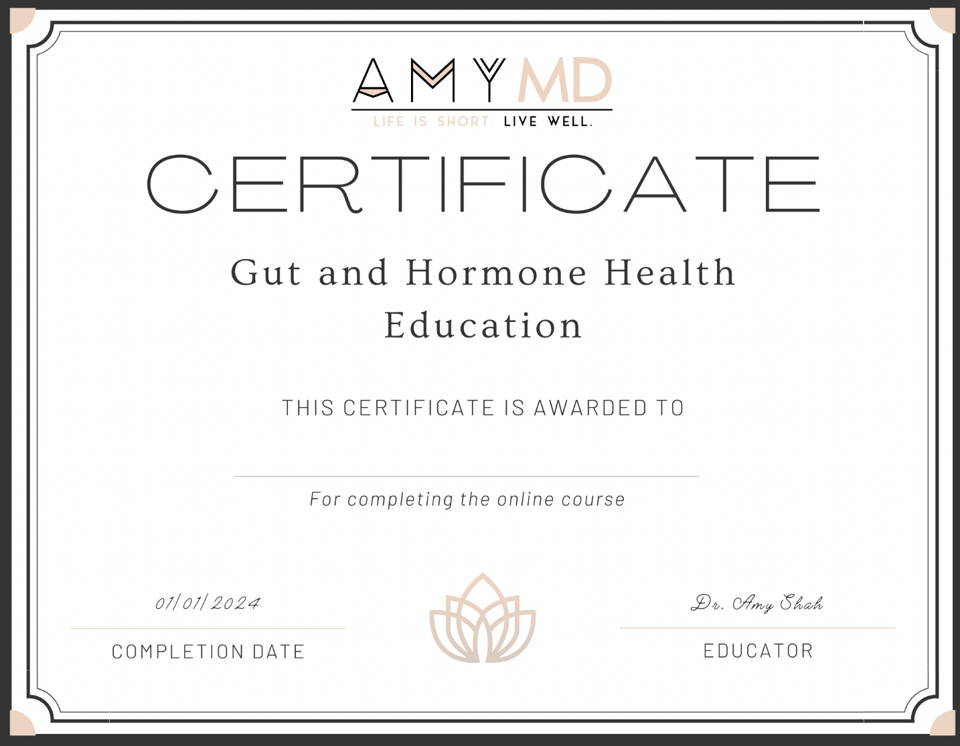 Save 35% off
oFF your certification program deposit
Originally $150, now ONLY $97.50 !!
Program releases begins Monday January 1st 2024

Are you interested in expanding your knowledge to
improve the health of yourself and others?
So much of our overall wellness stems from two main areas-the gut and our hormones. Our team has created a 6-week program, led by Dr Amy Shah, that gets straight to the facts in order to provide key information and expert guidance.

The program is self paced and video based so you can do it anywhere. You will learn advanced knowledge about the gut brain connection and how to apply it. You will also learn about hormonal transitions like menopause and how that interacts with gut, immune and brain health. We will cover nutritional strategies, treatment possibilities and pharmaceutical options. You will receive your certification as soon as you take your final exam at the end.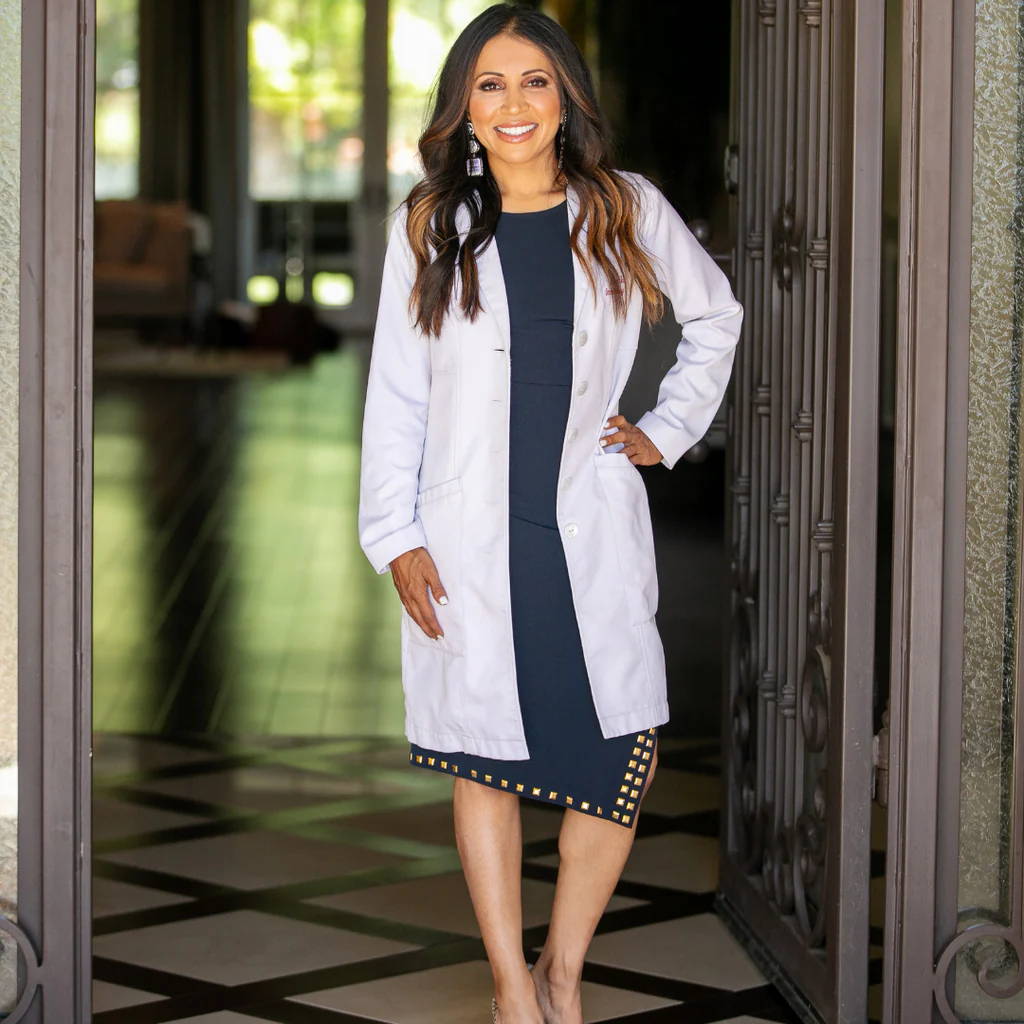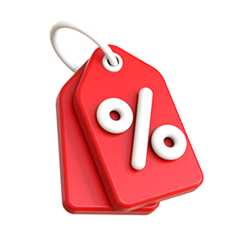 Get your certificate as soon as you complete your final exam!
Easy to digest video based modules you can take anywhere
Advance your knowledge and take a deep dive with Dr. Amy Shah.
This is your chance to give yourself and your
patients/clients/friends your expanded knowledge and expertise.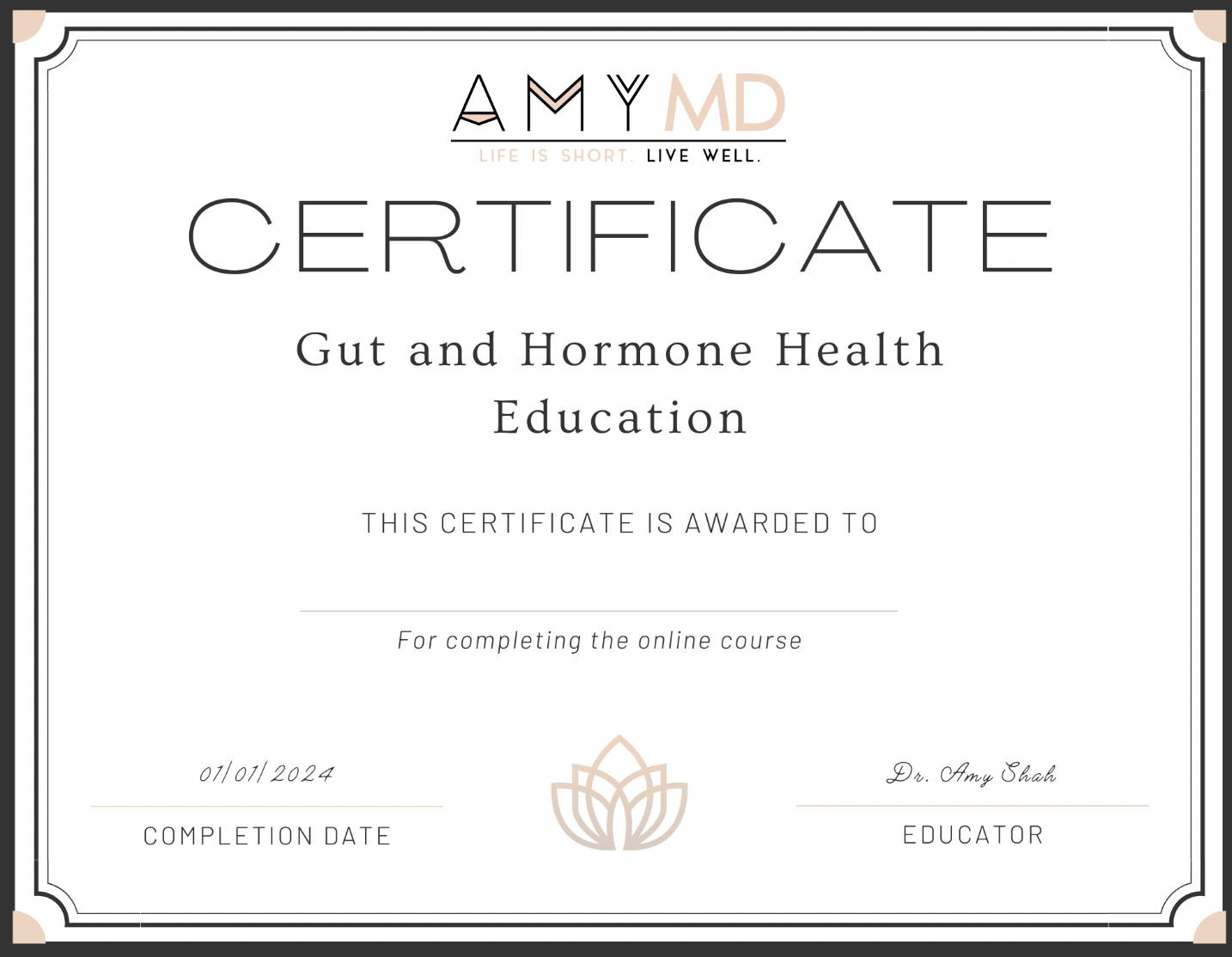 Our Gut and Hormone Health Education Program is a six week, module style course lead by Dr. Amy Shah.
All that meet the requirements will receive a certificate from AmyMDWellness for your knowledge in gut and hormone health.

.

This program releases Monday, January 1st, 2024. This is a deposit, fully refundable until December 26th, 2023.

No promotional code needed, discount automatically applied at checkout.