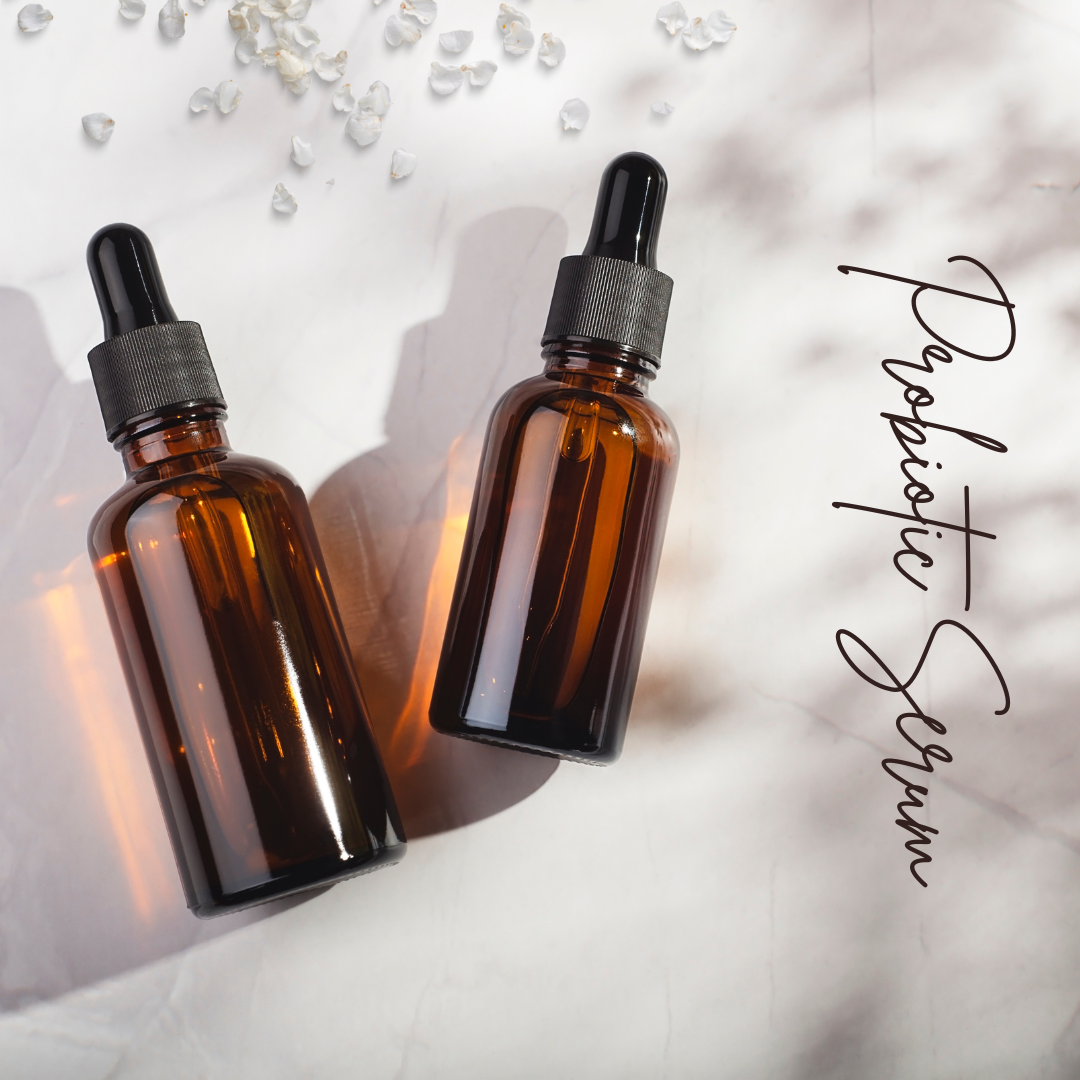 Shimmer Probiotic Glow Serum
$60.00 USD
"Revitalize your skin's natural balance with our probiotic serum." 
Introducing our revolutionary Shimmer Probiotic Glow serum
, formulated to promote a healthy and balanced microbiome on your skin! Our serum contains live bacteria strains that work to improve your skin's barrier function, reduce inflammation, and fight harmful bacteria that can cause acne and other skin issues. Enriched with hyaluronic acid, antioxidants, and peptides, our probiotic serum provides the ultimate nourishment and protection for your skin. Daily use will leave your skin hydrated, smooth, and glowing. Say goodbye to fine lines, wrinkles, and uneven skin tone, and hello to a healthier, more radiant complexion with our probiotic face serum!
Shimmer Probiotic Formula, Why it's Special: 
It contains three strains of Probiotics, Hyaluronic Acid and a natural shimmer.
Shimmer Probiotic Glow FAQs:
Is it Vegan? 
Yes, this product is vegan.

Is it Tinted? 
Yes, the serum is tinted for a sun kissed glow. 
Can I use it while I am pregnant?
Please consult your physician if this product is right for you. 

How do you use it? 
This version of the serum is a tinted bronzer, the use of it will depend on how much color you like to add. If you like less color, just add two drops of serum. Apply directly onto clean skin. And gently massage the serum onto your face in an upward motion. Work down to your neck and chest.
Legal Disclaimer: Statements regarding dietary supplements have not been evaluated by the FDA and are not intended to diagnose, treat, cure, or prevent any disease or health condition.

No Refund Policy: All sales for this product are final. We do not offer refunds or exchanges on our probiotic glow serum. 
Too dark
I like the texture of serum. However, the color is very dark. I was unable to use.
Too dark
I like the texture of serum. However, the color is very dark. I was unable to use.